PPM Molecular Sieve Rotor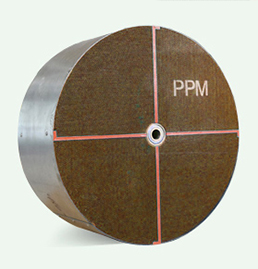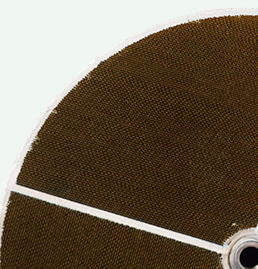 The PPM molecular sieve rotor is intended for use in dehumidifier applications where entering air is dry and/or hot, and where the processed dry air must be even dryer.
ProFlute rotors are widely used in the following industries:
Pharmaceutical manufacturing
Food processing and packing
Lithium battery and electronic producing
Ship manufacturing and bridge corrosion resistant
Plastic and chemical products producing
Storage and maintenance for military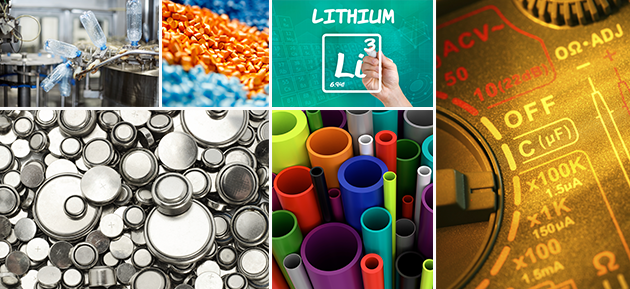 High desiccant content

The PPM rotor has a very high, 37%, Molecular Sieve content and 45% Silica Gel content. It will perform well when the entering air is dry and or hot or when the environment is alkaline. It is also suitable when the application calls for a low dew point.

Fire Resistance

The rotor media provided by ProFlute AB has been tested according to ASTME test E-84 and achieved a flame-spread index of 0 and a smoke index 0.

Unique moisture adsorption

The density of dry media is approximately 240 kg/m³. The media can pick up approximately 40% of its dry weight as moisture in humid environment. There is no limit for how high relative humidity the rotor can stand as long as the droplets are not introduced into the rotor during operation.The PPH rotor should not be exposed to a relative humidity exceeding 95% when not in operation.

Water washable

The rotors can be washed in the water when it is saturated in humid environment. The PPM rotor should be washed with weak alkaline detergent.

High surface strength

The surface compression strength of the rotor is more than 200kpa.

Variety in construction

The various kind of rotor construction could be made according to the customers' requirement, such as selection of raw material of the metal parts and with or without flange etc.For the large rotors, the knockdown construction will be very convenience for transportation and assembly on site.
Dimensions, standard rators
| Diameter, mm | Available depth, mm | Shaft diameter, mm | Delivered knock-down |
| --- | --- | --- | --- |
| 100~350 | 50, 100 or 200 | 20 | No |
| 450~550 | 100,200 or 400 | 20 | No |
| 600~1050 | 200 or 400 | 20 | No |
| 1150~1950 | 200 or 400 | 30 | Can |
| 2000~3000 | 200 or 400 | 40 | Yes |
So many sizes of rotors can meet dehumidifier manufacturers' demand and replacement demand for most existing dehumidifiers. The selection software provided by ProFlute can calculate the rotor's dehumidification capacity, resistance and other characteristic parameter to assist customers to select suitable rotors according to different dehumidification demand.